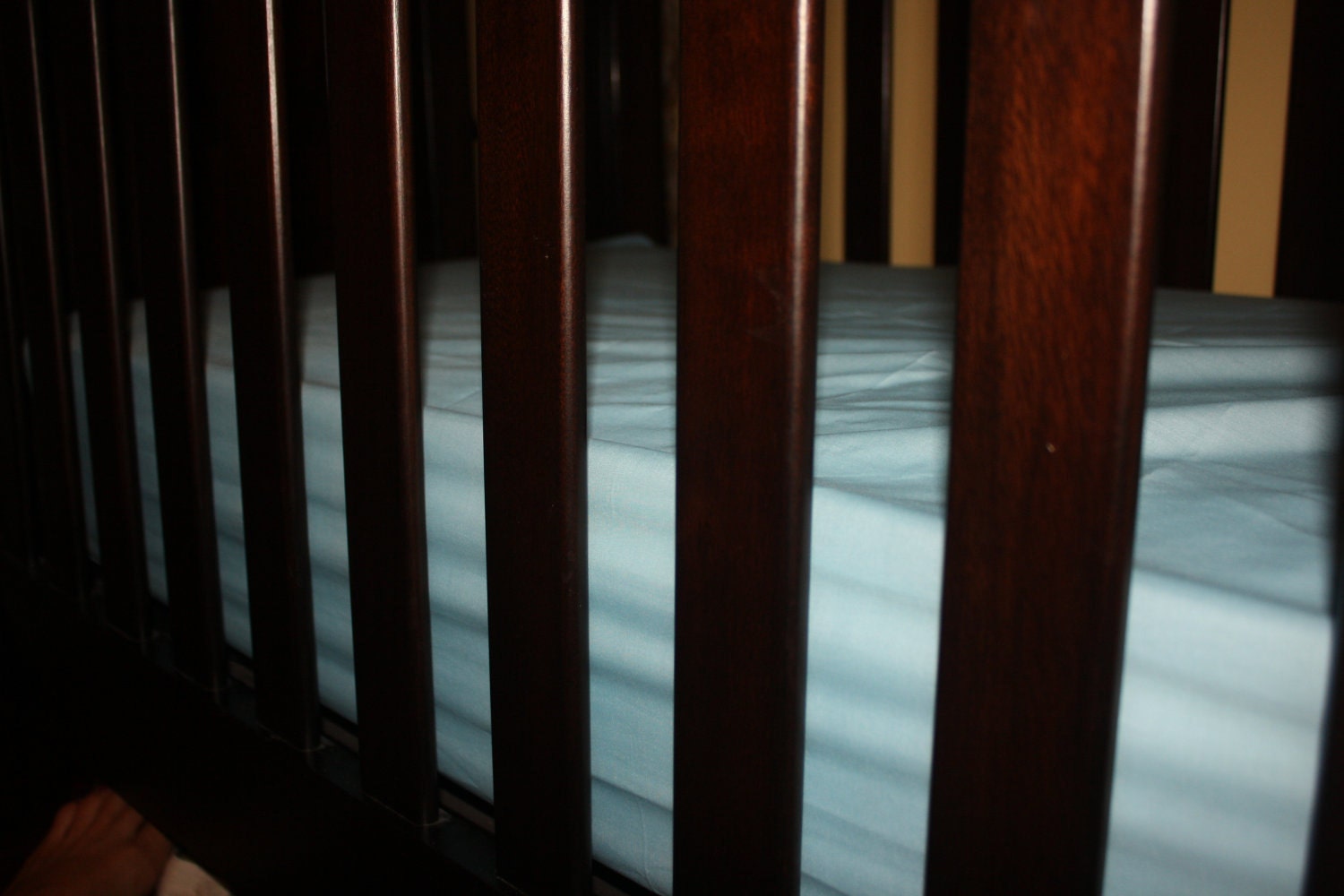 Fitted Blue Crib Sheet Photo, a perfect example of a photo that needs help!
Yes, I'm slacking, I know. The holiday's have thrown me off a bit in terms of posting new products. I had family in town and have been trying to have some quality family time with my husband and son before we return to work after the new year. So as a result, the bad news is I'm now 2 WEEKS behind in posting new products. ACK! The good news? I have three products ready to post. I just need to photograph them and post them. Two are some different "permutations" of burp cloths and another is a new toddler blanket I just finished the other day.
One thing I am currently trying to work on is improving my photography through some post-processing with Gimp ( a free photo editing software). I've actually figured it out a bit, but it is taking me longer to have my photographs ready to post. Such is life, it's a double edged sword!
Look for a Gimp tutorial in the next coming weeks with some basic tutorials for someone who is a bit intimidated by all those things called layers and isn't quite happy with what can be accomplished with tools like Picnik or Piscasa. This post is going to take me some time to pull together, so patience my dear grasshoppers!
How are the rest of you doing with your inventory increase even with this holiday bump?