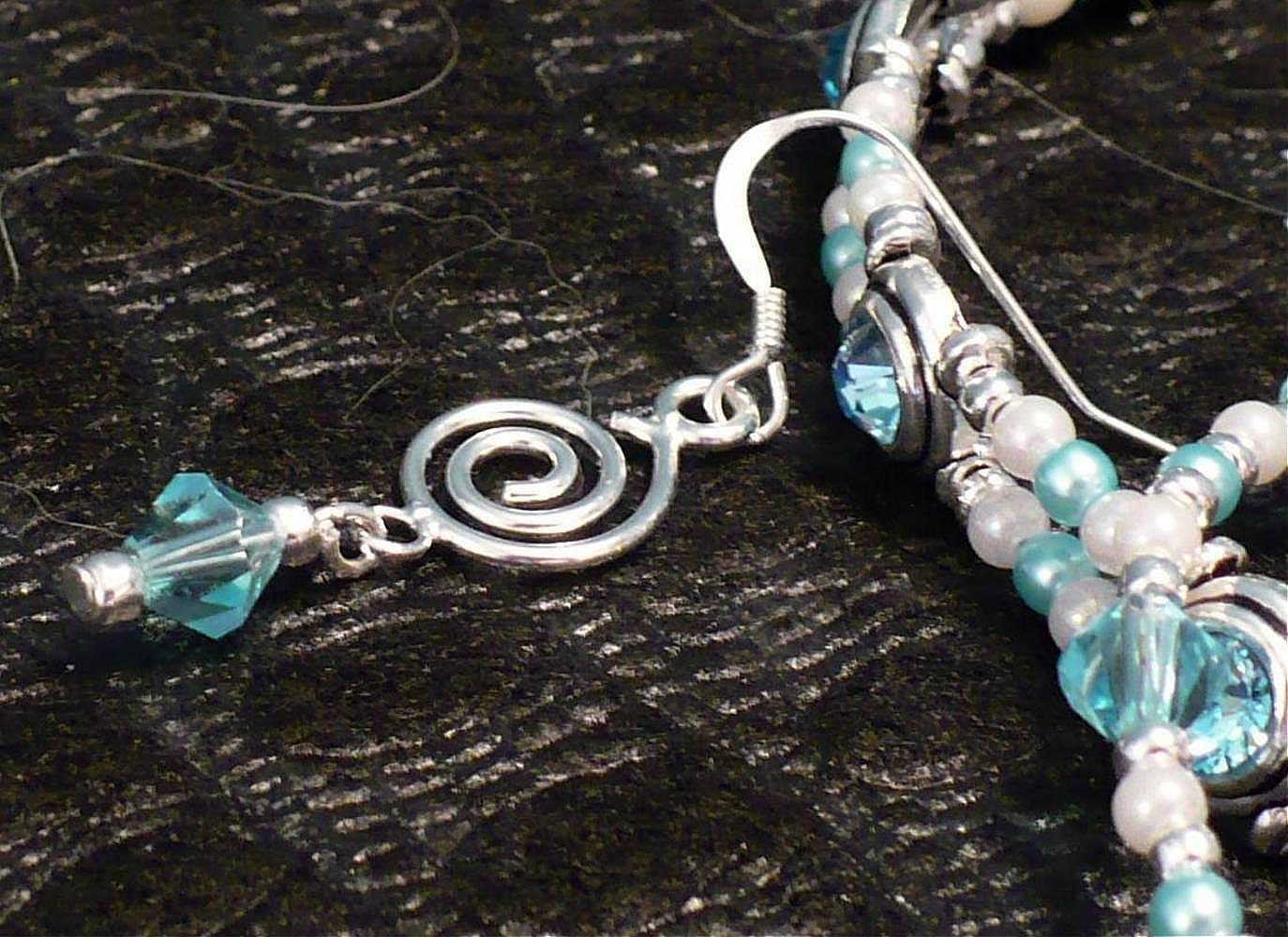 Aqua Crystal Earrings
Today we are talking with Scotti Cohn from Jewelry by Scotti. I must say, her jewelry is pretty remarkable. I simply love her stuff. Jewelry is an art that I will always leave to others, but I love to admire it and of course wear it! Let's here what she has to say.
Stitch Silly: Tell me a little about yourself.
Jewelry by Scotti: I am originally from Illinois, but I have also lived in Minnesota and North Carolina, and I now live in South Carolina. I have two grown children and five cats. When I'm not making jewelry, I write children's books and nonfiction books for older children and adults about American history. My favorite color is purple. I play piano and guitar. A few of my favorite things are: music, animals, astrology, iced Chai tea lattes, and going to the beach.
SS: How did you get started with Etsy?
JS: Once I started making jewelry, I made far more than I could wear myself or give to family and friends. I knew about Etsy, and it seemed like the perfect place to share my creations.
SS:
What is your favorite part of being your own boss?
JS: My favorite part of being my own boss is being able to schedule my time however I want to. I don't have to be at a desk in some building somewhere at a certain time every morning. I can work for any amount of time on any day, and I can take time off whenever I want to.
SS:
What are your 2 favorite products in your shop?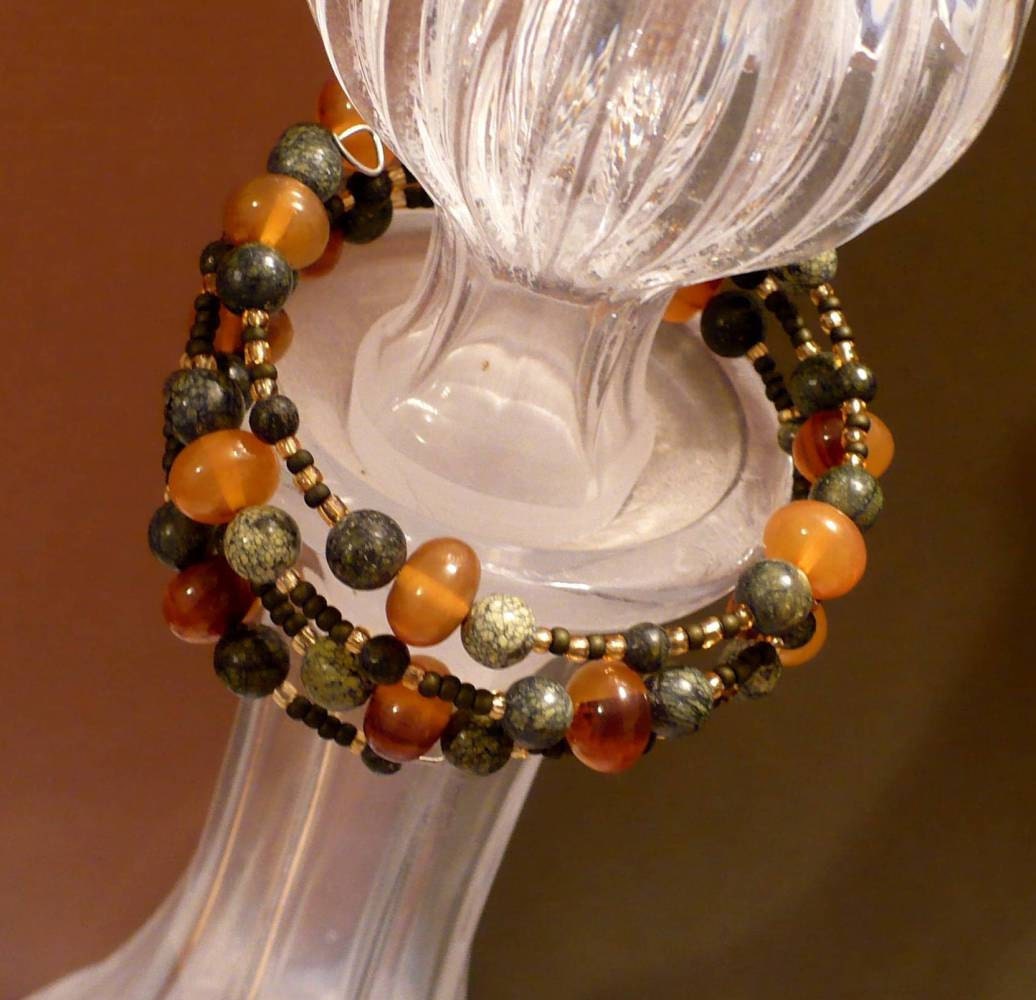 Green Lace and Orange Drops Bracelet
SS:
What is your greatest success since joining Etsy?
JS: I can't point to one thing as my greatest success, but I am very pleased by the positive feedback I have received from customers on Etsy.
SS:
What do you most want to improve?
JS: I want to improve my jewelry making techniques in all areas, and continue to learn new techniques.
SS:
What is your ultimate goal for your Etsy shop?
JS: I would like my shop to get as much exposure as possible, and to experience a steady stream of customers.
SS:
How many licks does it take to get to the center of a tootsie pop?
JS: It depends on who's doing the licking!
How can others reach you? Facebook? Website? Blog?
Are you interested in being interviewed by Stitch Silly? We have opening coming soon, feel free to email me if you are interested.