This week we are talking with one of my most active readers. Coming from you the UK. She creates some amazing bears for your little ones and little ones at heart. So without further ado...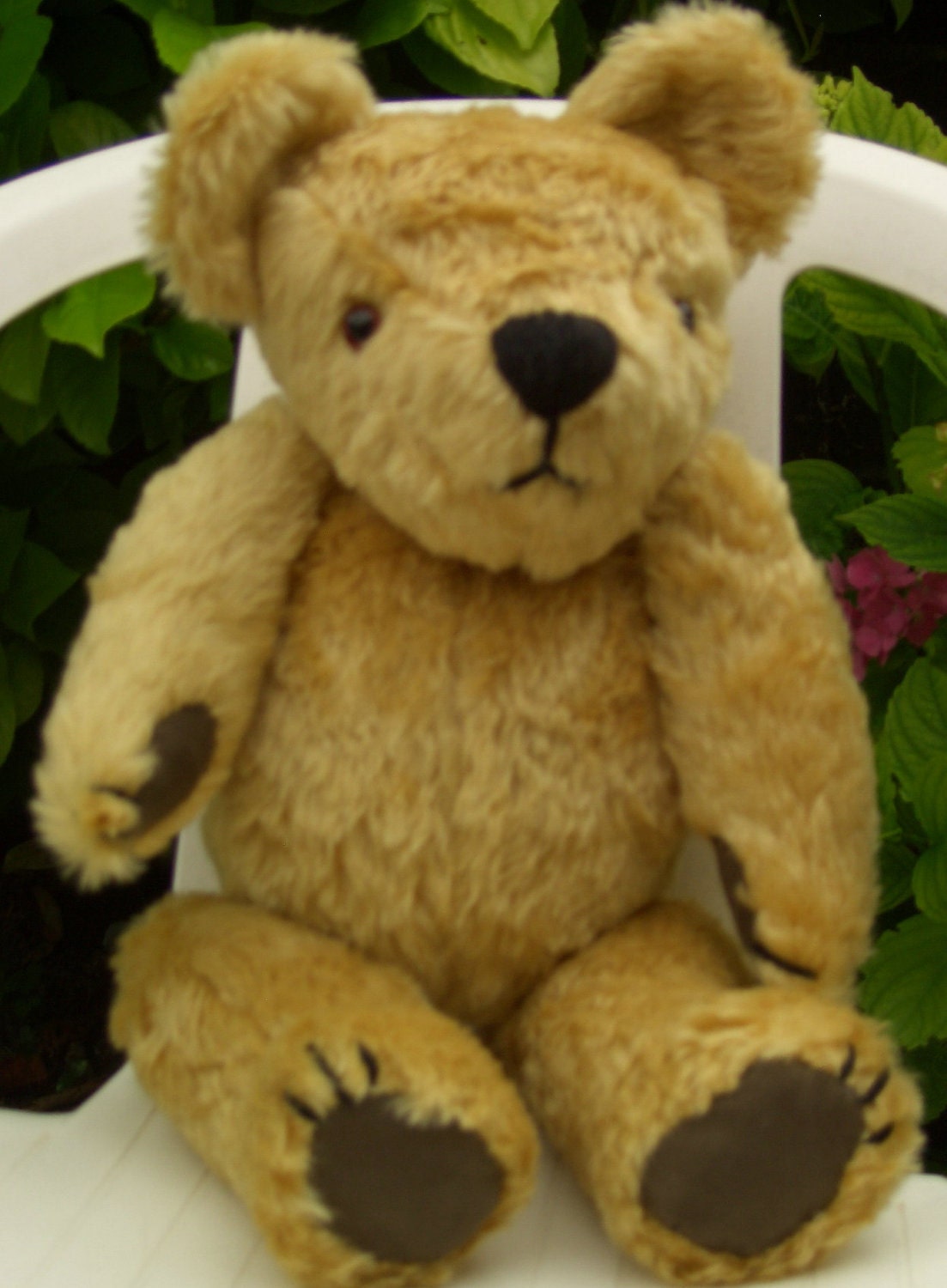 Stitch Silly:
Tell me a little about yourself.
Coldham Cuddlies: I'm a 70+ silver surfer, who makes toys mainly as occupational therapy to keep my increasingly arthritic fingers moving. It is also an alternative to full-time caring for my disabled husband (of 42 years this September). I've been making toys since the mid-1950's when taught while at boarding-school in Bath, about 20 miles from where I now live in Wiltshire, England. We have lived and worked in both South Africa and Canada between 1959-1987 since then. We returned to the UK, with our two daughters, to enable them to qualify for UK universities in 1987, and have lived here ever since. Both girls did well at uni, one is married and both are employed - which in these uncertain times is an achievement in itself.
SS:
How did you get started with Etsy?
CC: One daughter sent me a newspaper cutting about a UK Etsy member who spun and sold her own yarns: then I decided to try and make some money doing toys, after years of just making them for family, friends, and their friends. Etsy seemed a logical vehicle with which to try "to conquer the world" of hand made toys! I joined in January 2010, began listing in September 2010 after building up a small stock of toys, and since then have made 9 sales while trying to promote the shop via social media, about which I had little knowledge when I began. What I've learned has really been a "seat of pants" job, but with the aid of Handmadeology, Sunday Afternoon Housewife and others' advice, think I'm finally getting there! But, boy, there is so much to learn and do. If there were 48 hours to each day, I just might manage to do more! The drawback is that one cannot be sewing toys and "playing" on the computer at one and the same time!
SS:
What is your favorite part of being your own boss?

CC: Being able to decide which toy to make next: learning how to blog as and when I feel there is something about the toys to talkabout; and being able to do it more or less in my own time (which is limited and dependent on how husband's health is at any given moment).
SS:
What are your 2 favorite products in your shop?
CC: They're all favorites so it's difficult to choose, without seeming to pick one out. Perhaps I'm more partial to my Foxes, Coyotes and Rabbits - because I can be more creative with them when dressing them, whether they are ladies or gentlemen. All the toys are gender impartial and really are made for children of all ages - from 0 years to 80+. I decided to include Coyotes in the mix when I joined Etsy, because Foxes are not that well-known in the States and Canada: whereas, Coyotes, with their similar facial features are! The irony is that my first Coyote is now the mascot for a local After School Club (known as the Wylye (wiley) Coyotes) which operates five days a week in a nearby village. Charlie Coyote has been featured in the weekly local paper several times since he was appointed to this important role in December 2010.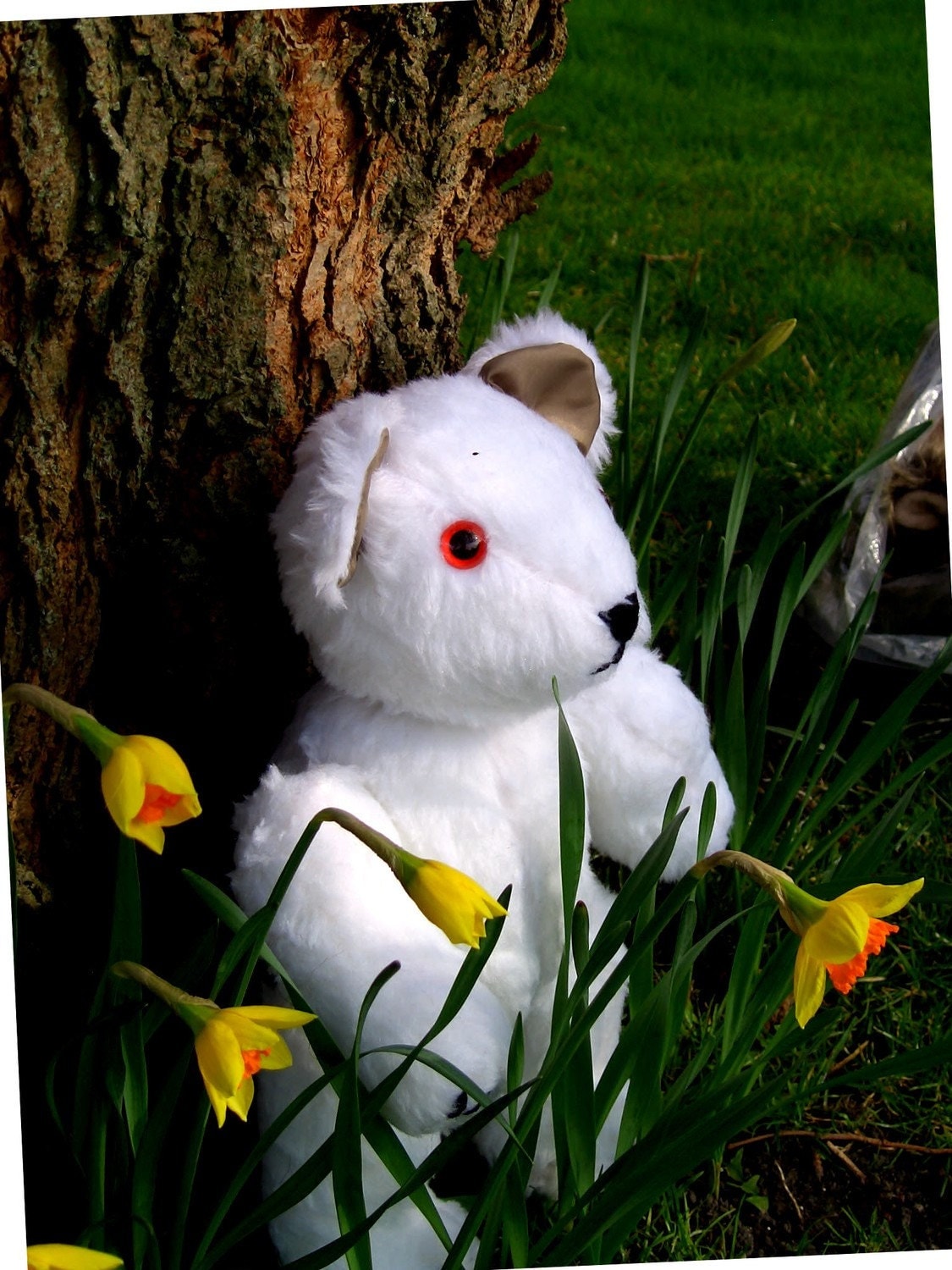 SS:
What is your greatest success since joining Etsy?

CC: Actually making sales - the internet world is so huge, and Etsy is enormous in the handmade articles field, that for an Wrinkly like me to actually connect with folk and be successful in selling a relatively small thing as a plush toy has been tremendously exciting.
SS:
What do you most want to improve?

CC: A new service recently launched is the ColdhamCuddlies Soft Toy Clinic. It is there for folks with teddies who have seen better days, and any other soft toy in a similar distressed state. No dolls, though: I'm not into them, nor have I ever been. The first two projects have been Teds - one 75+ years old and Red in colour: the other 50+, which is about to be completed and made in mohair. I have a daughter's Teddy that requires a make-over, and my sister-in-law in France wants me to refresh a Mrs. Rabbit and Mrs Fox I made for her over 30 years ago. She now has a grand-daughter to whom she would like to give the toys, but feels that they have become faded over the years. My other daughter still has her Mummy Fox I made at the same time, by the way, so I feel I can justly claim my toys are long-lasting! However, that does not necessarily equate to a rapid sales rate!
SS:
What is your ultimate goal for your Etsy shop?
CC: Unlike many Etsians, I'm not planning to go full-time at the moment: I already have a full-time, lifelong commitment in looking after my husband. However, it would be great to have enough sales so that I can finance some of life's "little extras" that are not easily available on a fixed pension: visits to France for example, and things like that.
SS:
How many licks does it take to get to the center of a tootsie pop?
CC: Not sure what a tootsie pop is! Does that betray a lack of knowledge of what makes the world tick these days, I wonder? So, I'll have to pass on that one!
Want to learn more about Coldham Cuddlies? Find them here:
Facebook.
com/Isobel Morrell/ColdhamCuddlies/
pimstgabriel@hotmail.com
.
Twitter:
Isobel Morrell@pimstgabriel
E-mail
:
pimstgabriel@hotmail.com
.
Blog
:
http://www.ColdhamCuddliescalling.blogspot.com
Website:
www.Etsy.com/shop/coldhamcuddlies
(or
www.coldhamcuddlies.etsy.com
)