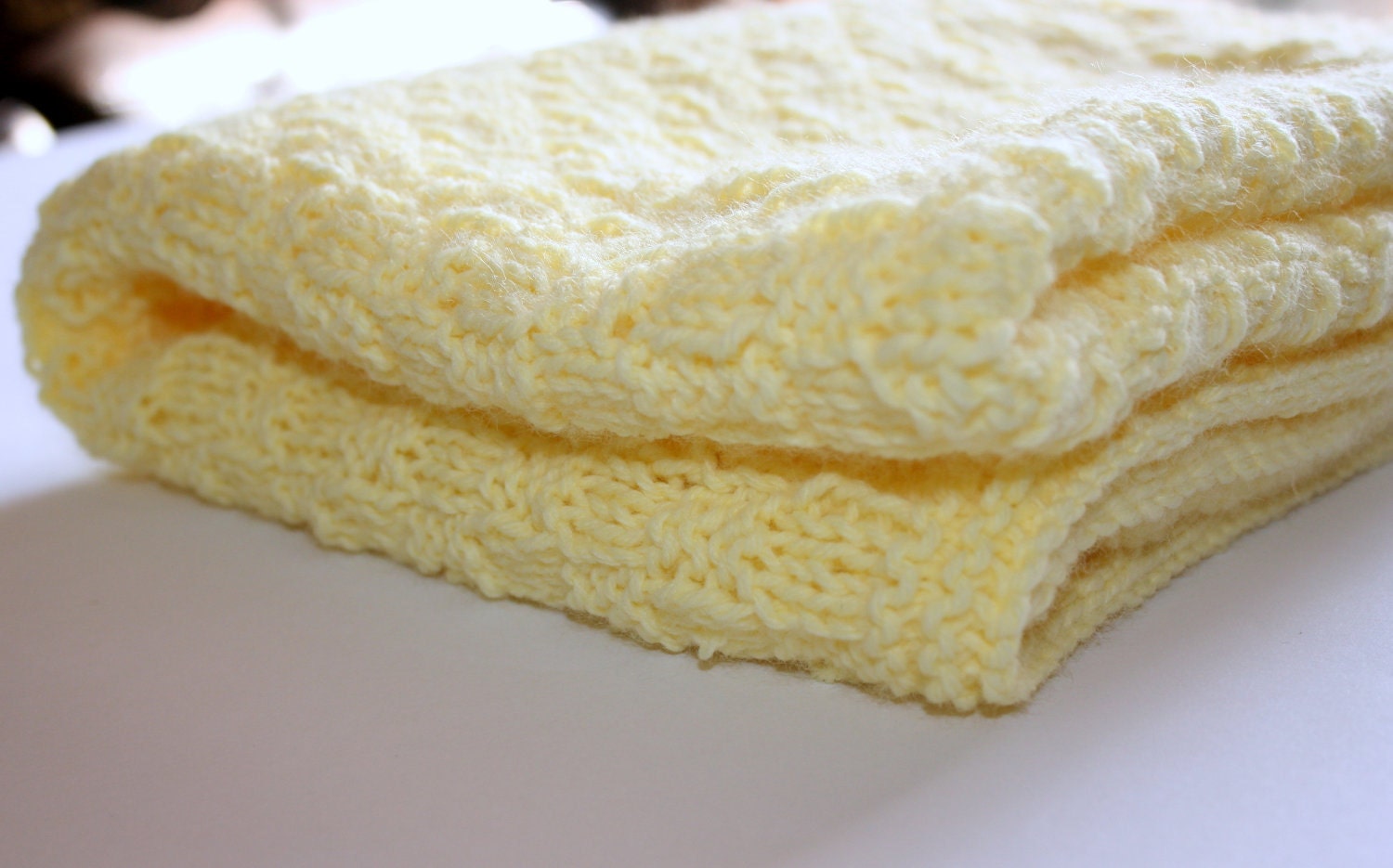 As my regular readers have seen, I have been quite busy with custom orders for a while now therefore have not been able to post any new listings recently. I was greatly saddened by this, but a sale is a sale I wasn't complaining too much.
Yesterday, I went to deliver a sale, thinking I was being clever I grabbed another similar product to try to upsell the person to see if they would by both. Well they ended up buying the cheaper item, the extra one I brought and not the one they had mentioned to me previously. I should have known! Rookie mistake! But I was happy that they purchased one of my beautiful hand knit baby blankets.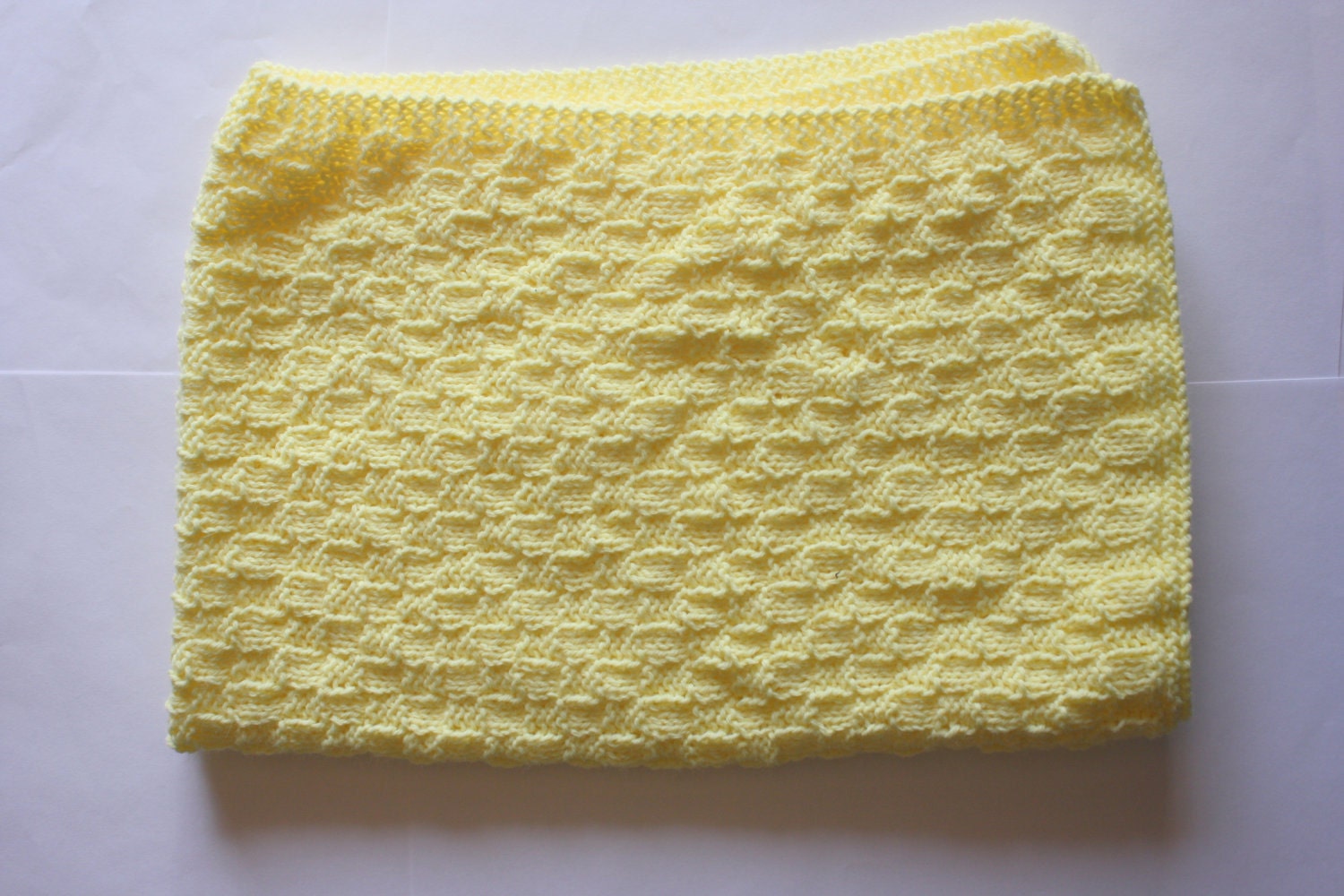 This of course freed me up to post a
new listing
yesterday. Wahoo for silver linings! Here are a few pictures of my latest baby blanket. Unfortunately, I believe this is my last new listing for a while. Stand-by for Monday morning, all will be revealed then.
In the mean time, what new products or ideas have you been working on lately? Share some link love!